Two Planes Collided In The Skies Of Delhi | Delhi Mid-Air Collision Video | Fatal Collision 1996
A terrible collision of two planes flying in the sky of Delhi, in which 349 innocent people lost their lives.  An incident that the people of Delhi will not be able to forget for the rest of their life. Whenever we talk about air accidents, the collision of two planes in Charkhi Dadri certainly comes out as the worst accident in aviation history.
Delhi's Indira Gandhi International Airport Is Today One Of The World's Most Modern And Busiest Airports, Handling About 60 Million Passengers Every Year To 58 Domestic And 62 International Cities. According To An Estimate, By The Year 2030, About 100 Million Passengers Will Travel Through Delhi Airport Every Year.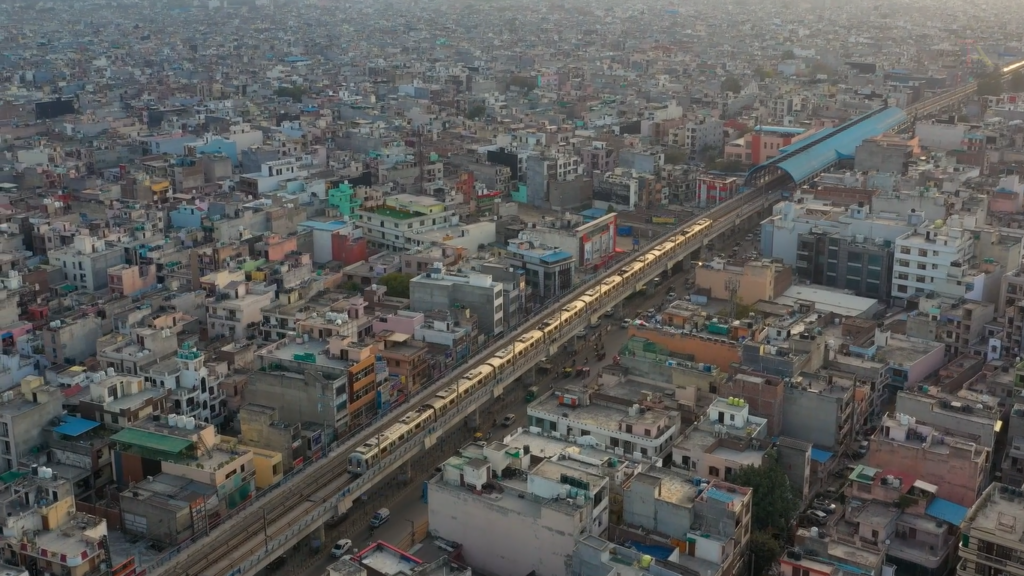 But In 1990s, Delhi Airport Was Not As Developed In Terms Of Technology And Facilities As It Is Today. However, Even At That Time, More Than Half Of Indians Used This Airport For International Flights, Due To Which Delhi's Airspace Remained Very Busy.
Prior To Its Modernization In 2010, A Large Portion Of Delhi Airport Was Reserved For The Indian Air Force, Due To Which There Was Only One Airway Available For Flights To And From The Airport. Usually, There Are Separate Airways For Coming And Going At Such Busy Airports, Due To Which It Is Very Easy To Manage The Flight.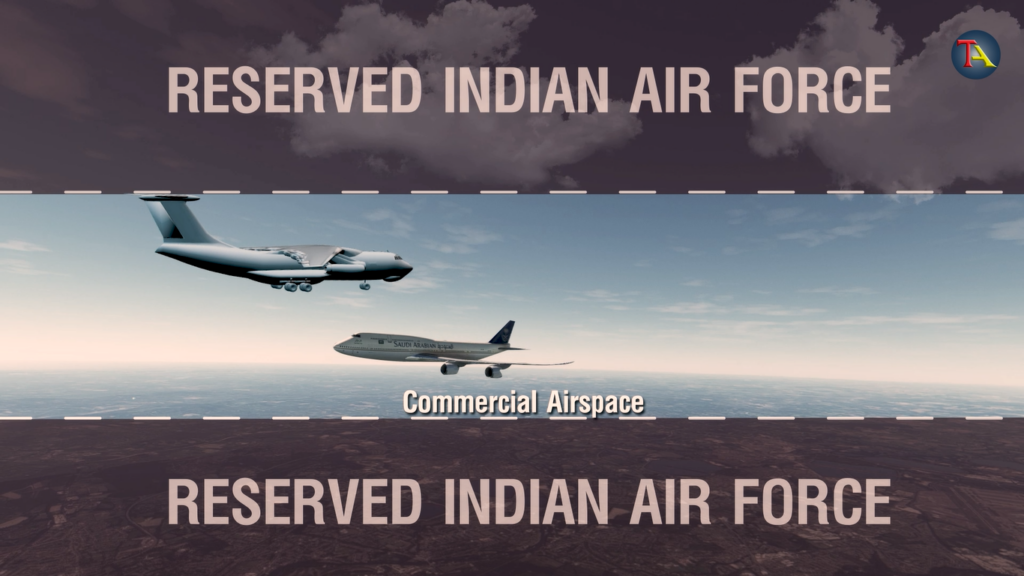 Apart From This, There Was Only One Radar Available At Delhi Airport At That Time, Whose Main Purpose Was To Control The Flight Traffic At The Airport. Normally, There Are Two Radars At All Major Airports, Where The First Radar Is Used To Control The Flight Traffic, While The Second Radar Is Used To Gauge The Height And Speed Of Incoming And Outgoing Flights, Etc.
Both These Reasons Are Going To Play An Important Role In Our Today's Case Study. 12 November 1996, Indira Gandhi International Airport, Delhi, Flight 763 Of Saudi Arabian Airlines Was Preparing To Fly To Dhahran International Airport, Saudi Arabia. In This Boeing 747 Series Airplane, On-Boards There Were 289 Passengers Along With 23 Crew Members.
That Day The Flight Was Led By 45-Year-Old Captain Khalid Al-Shubaily, Who Was Accompanied By First Officer Nazir Khan, And Flight Engineer Ahmed Edrees. Most Of The People Traveling On This Flight That Day Were Labourers Working In Saudi. Most Of Those Workers Were Indian And Some Nepali Citizens Too. Although It Was A Normal Flight, But On That Day, There Was Some Confusion In The Immigration Department Regarding The Citizenship Of The Passengers Traveling In This Flight, Due To Which There Was Some Delay In The Departure Of The Flight.
At Around 6.20 Pm, The Saudi Arabian Flight Started Its Roll Off Process And The Flight Came To The Runway Via The Taxi Way. After Getting Permission From The Controller Tower, The Flight Took Off From Delhi Airport At About 6.30 Am. Following Its Scheduled Flight Route To The Middle East, The Saudi Arabian Flight Started Its Climb In The West Direction. On That Day, 42-Year-Old Controller VK Dutta Was Guiding The Incoming And Outgoing Flights In Delhi Airspace. Dutta Had Achieved Many Achievements And Promotions In His Career After Joining As Air Traffic Controller In 1980.
Despite Being A Busy Airspace, Controller Dutta Was Guiding The Saudi Arabian Flight Very Carefully Along With Other Flights. As We Have Already Learned That In Those Days Delhi Airport Had Only One Airway For Incoming And Outgoing Flights. Designated As G-452, This Airway Used To Go From Delhi Airport To West Side Via Charkhi Dadri , And All Incoming And Outgoing Flights Used This Route Only. However, To Avoid Any Kind Of Air Collision, It Was Mandatory To Have A Height Distance Of At Least 1000 Meters Between Each Flight Passing Through This Airway.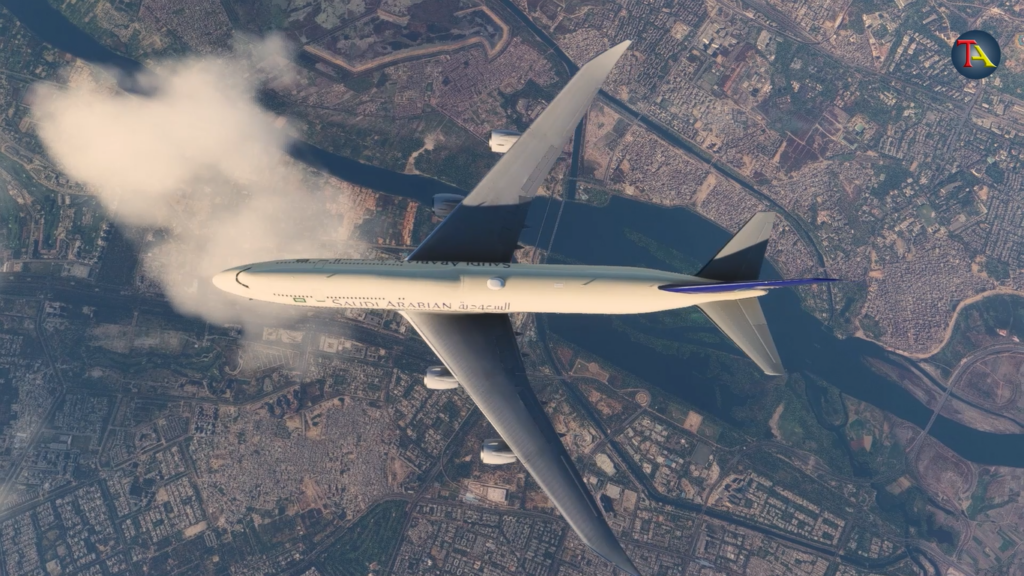 When Controller VK Dutta Was Guiding The Saudi Arabian Flight For Its Take-Off Climp, At The Same Time Kazakhstan Airline Flight 1907 Was Going To Land At Delhi Airport. Registered As UN-76435, Kazakhstan Airline Flight Was Coming To Delhi From Chimkent Airport In Kazakhstan With 27 Passengers And 10 Crew Members On-Board. It Was A Chartered Flight In Which Most Of The Passengers Were Russians With Kazakhstan Citizenship Who Were Coming To Delhi For Shopping. 
The Kazakhstan Airline Flight Was Being Flown By 44-Year-Old Captain Alexander Cherepanov Who Was A Very Experienced Pilot With 10000 Flying Hours. Apart From This, Two More Technical People Were Part Of The Flight Crew Along With First Officer Ermek Dzhangirov And Flight Engineer Alexander Chuprov. It Was A Very Large Plane, Which Was Generally Used To Carry Heavy Goods, But By Making Some Cabin Changes, Space Was Made For Cargo As Well As Passengers In This Flight. Now Controller Dutta Was Responsible For Guiding Both Of Kazakhstan Airline And Saudi Arabian Flight In Delhi Airspace.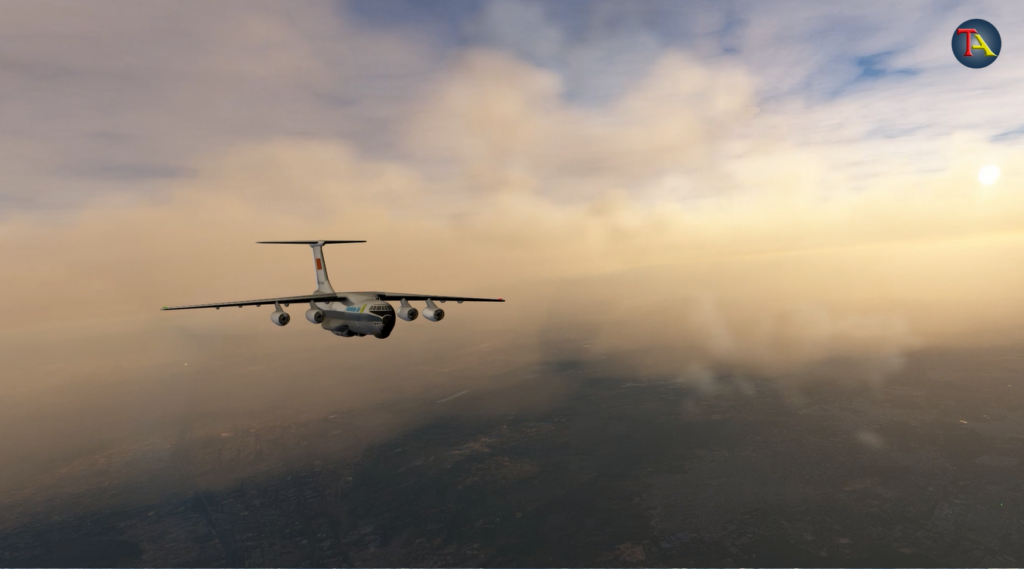 Controller Dutta Asked The Saudi Arabian Flight To Reach At An Altitude Of 14000 Feet And Maintain Flying At The Same Height. According To Controller Dutta's Instructions, The Saudi Captain Took The Plane To 1400 Feet And Keep Flying At The Same Height. As We Said In The Beginning, There Was Only One Primary Radar Available At Delhi Airport, Which Used To Show All The Flights In The Airspace As Blinking Dots On The ATC Monitor.
Due To The Non-Availability Of Secondary Radar, There Was No Option For Controller Dutta To See The Height And Speed Of Flight In His Airspace. At That Time, Secondary Radar Facility Was Available At Almost All The Big And Busy Airports Of The World, Due To Which Air Traffic Controllers Could See The Position Of The Plane As Well As Its Speed And Height On The Monitor.
Approval Had Been Given To Install A Secondary Radar At Delhi Airport As Well, But Unfortunately Due To Some Reasons It Was Getting Delayed. In The Absence Of A Secondary Radar, Controller Dutta Was Solely Monitoring And Guiding The Flight Based On The Information Provided By The Flight Crew.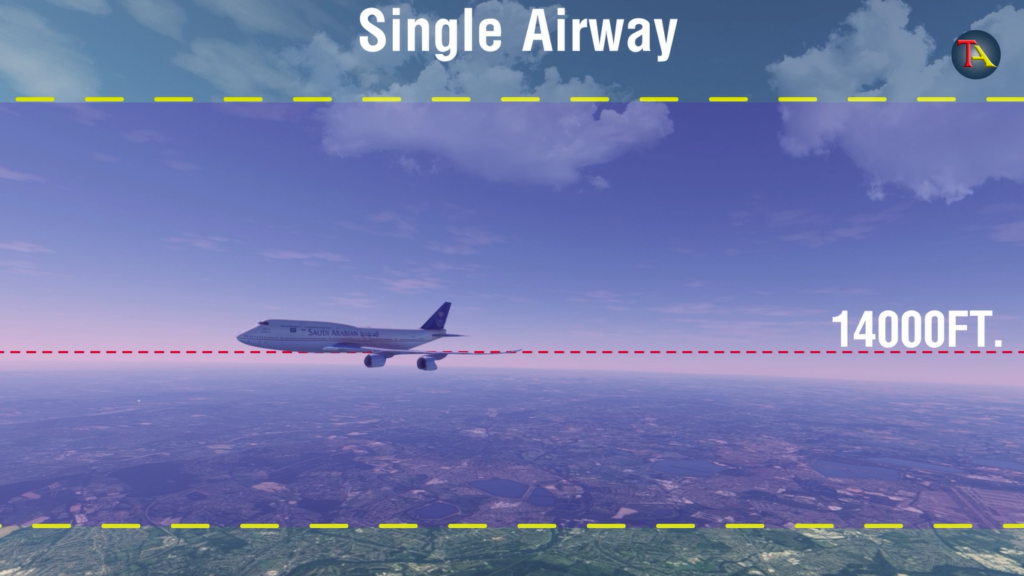 Apart From This, He Did Not Have Any Other Means By Which He Could Find Out The Exact Height Or Speed Of A Flight. In Such A Situation, It Is Very Important To Have Good Coordination And Communication With The Flight Crew, Because The Controller Is Completely Dependent On The Flight Crew To Know The Speed Or Height Of Any Flight.
The Saudi Arabian Flight Was Now Moving Forward, Flying At 14000 Feet, And The Same Time Kazakhstan Airline Was Also Slowly Coming Down And Preparing To Land At Delhi Airport.
Flight Of Kazakhstan Airline Flying At 23000 Feet Was Asked By The Controller Dutta To Come At A Height Of 15000 Feet So That Saudi Arabian Flight Flying At 14000 Feet Could Pass Under It Without Any Problem. Following The International Civil Aviation's Standards, Controller Dutta Gave Clear Instructions To The Flights To Fly At Their Designated Height So That Both The Flights Are At Least 1000 Feet Away While Crossing Each Other.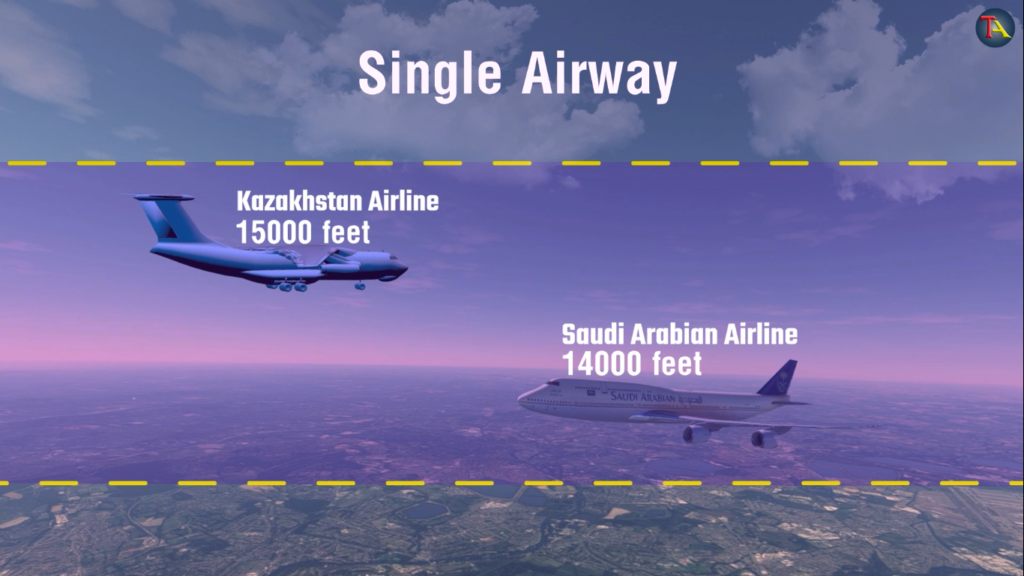 After Efficiently Handling The Traffic Of Such A Big And Busy Delhi Airport For So Many Years, Controller Dutta Understood This Type Of Situation Very Well, So He Also Informed To Kazakhstan Airline Pilots To Keep A Visual Eye On The Saudi Arabian Flight.
But Now It Comes To The Biggest And Most Important Reason For This Accident. The Crew Of Kazakhstan Airline Did Not Know English Very Well, Due To Which There Was A Lot Of Difficulty In Communicating With The Traffic Controller. Where Controller Dutta Was Explaining All The Instructions In Perfect English There Was Some Confusion Among The Pilots Of Kazakhstan Airline.
Since English Wasn`T Their 1st Language The Kazakhstan Pilots Were Not Able To Understand The Instructions Of Controller Dutta Properly. Apart From English, The Kazakhstan Pilots Were Not Able To Understand The Altitude Level Being Told By Controller Dutta. As Per International Standards,  Controller Dutta Was Communicating Height In Feet, But In Those Days Kazakhstan Pilots Used To Measure Height In Meters, And Therefore They Were Having A Lot Of Trouble Understanding And Calculating The Height Being Told By Controller Dutta.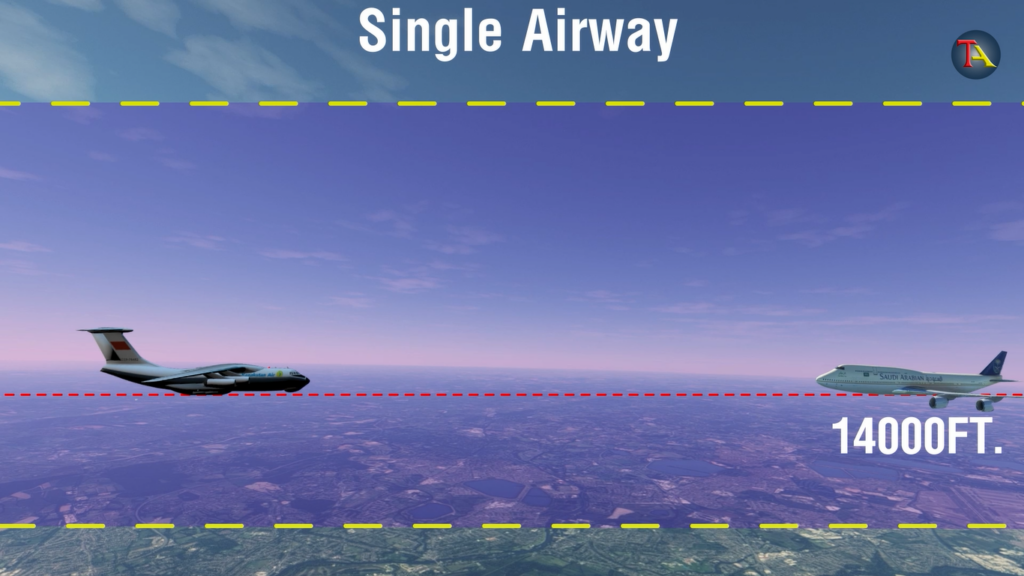 And Then The Unfortunate Thing Happened, Not Being Able To Understand The Instructions Of Controller Dutta And Due To Confusion In Meters And Feet, Kazakhstan Pilots Brought Down The Plane To A Height Of 14000 Feet Instead Of 15000 Feet. Where The Saudi Arabian Flight Was Going To Its Scheduled Height Of 14000 Feet, The Kazakhstan Flight Was Also Coming From The Opposite Direction To Land At Same Height Of 14000 Feet.
Normally, In Such A Situation, Pilots Can Try To Escape Even After Seeing The Other Plane, But Unfortunately, Both The Planes Enter The Clouds At The Same Time, Due To Which The Pilots Of Either Of The Two Flights Couldn`T See The Flight Coming From The Opposite Direction. A Few Seconds Before The Accident, The Pilot Of The Kazakhstan Flight Realizes His Mistake And Tries To Increase The Height.
By That Time, It Was Too Late. The Left Wing Of The Heavily Overburdened Kazakhstan Flight Comes Off Tearing The Right Engine And Wing Of The Saudi Arabian Flight. With A Big Explosion, The Saudi Arabian Flight Disintegrates Into Pieces In The Air.  Kazakhstan Flight Also Crashes After Going A Little Further.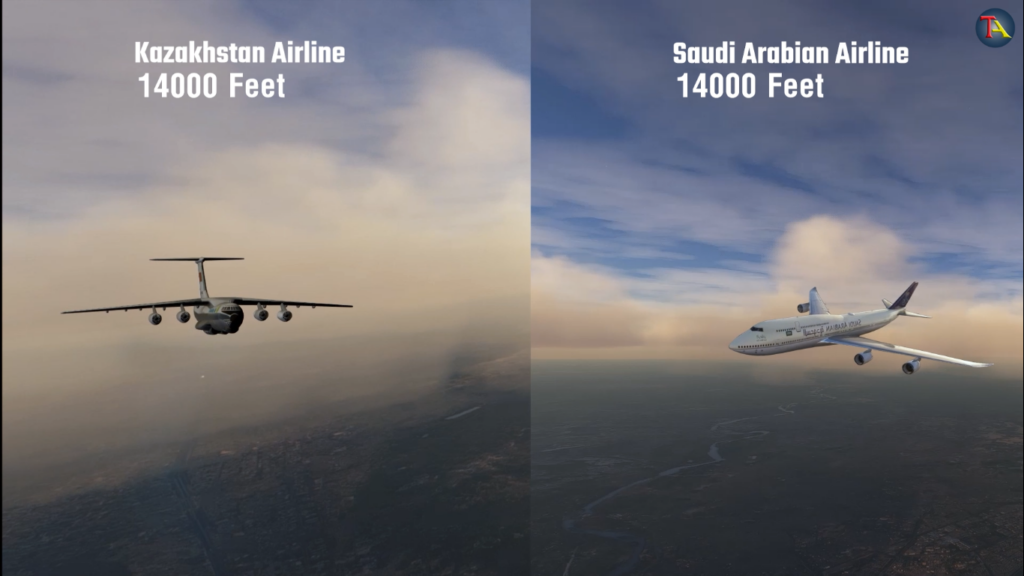 Debris Of Both The Planes And Dead Bodies Spread Over An Area Of ​​Several Kilometres. Neither Of The Two Planes Survived. The People Of Charkhi Dadri Will Not Be Able To Forget That Terrible Scene Of Devastation For The Rest Of Their Lives.
Unaware Of All This, Controller Dutta Was Watching The Dots Of Both The Approaching Flights On His Monitor And Was Assuming That After Meeting Each Other, These Two Flight Dots Would Separate Again And Move Away. But Then Suddenly Both The Flight Dots Disappear From The Monitor.
Troubled By The Apprehension Of Something Unfortunate, Controller Dutta Repeatedly Tries To Contact Both Flights And His Anxiety Keeps On Increasing Due To No Response. At The Same Time, The Pilot Of An American Air Force Plane Passing Through There Calls The Control Room And Says That He Has Just Seen A Loud Explosion And Light In The Sky.
And With This Information, Controller Dutta`S Doubt Turns Into Confidence That Both Flights Have Crashed After Colliding With Each Other. In Human History, This Was The Biggest Accident Of Two Planes Colliding In The Air, In Which 349 Innocent People Lost Their Lives.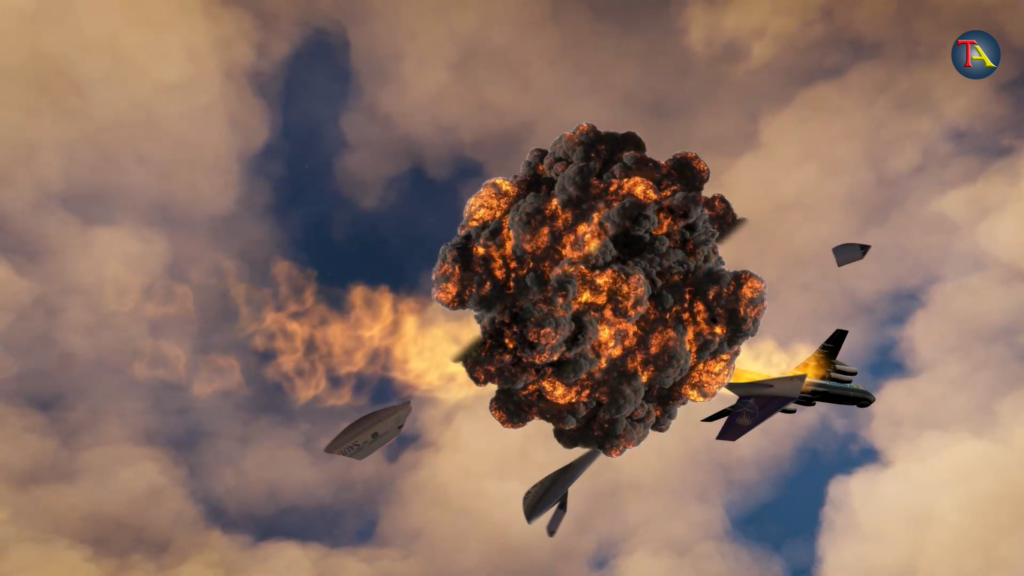 Soon After The Accident, The Black Boxes Of Both The Plans Were Discovered And The Government Of India Started Its Investigation By Constituting The Lahoti Commission Under The Leadership Of Delhi High Court Judge Ramesh Chandra Lahoti. In The Investigation Report, The Main Cause Of The Accident Was Found To Be Non-Compliance Of The Instructions Of The Controller Dutta By The Kazakhstan Pilots.
Due To Not Being Able To Understand The Instructions Of The Control Tower Properly, Kazakhstan Pilots Brought Their Flight To 14000 Feet Instead Of 15000 Feet, Which Resulted In The Tragic Accident. This Accident Was So Big And Tragic That Immediately After Its Investigation, The Directorate General Of Civil Aviation Made Several Important Rules To Strengthen Flight Safety.
TCAS System Was Made Mandatory For All Flights Coming To Delhi. TCAS Is A System That Prevents Two Planes From Colliding With Each Other In The Air. (It Should Be Pronounced As- A-UH-R, In The Audio It Is Sounding As "EAR") Secondary Radar Was Also Installed At Delhi Airport To Accurately Calculate The Height And Speed Of The Planes. Apart From This, Two Separate Airways Were Made At Delhi Airport For Incoming And Outgoing Flights So That Two Planes Can Pass Safely And Such Accidents Can Be Prevented.